Select Saturdays in the O.Henry Hotel Social Lobby
6:30 – 9:30 PM | Never a cover! Arrive early for a seat!
About O.Henry Jazz Series

Cocktails and Jazz at the O.Henry is so much fun that we asked the amazing Victoria and Neill Clegg to curate an expansion of the O.Henry Jazz scene. On select Saturdays you can enjoy vintage craft cocktails and delightful seasonal tapas (see the menu) along with an eclectic array of jazz artists performing in the varied styles of contemporary jazz. Select Saturdays from 6:30-9:30 PM.
This is NOT the same experience as Thursday Night Cocktails & Jazz with Neill Clegg and Dave Fox. You can still enjoy their talents — along with those of a rotating roster of extraordinary Jazz vocalists — as they focus on the great American Songbook and beyond, Thursday nights from 5:30 – 8:30 PM.
O.HENRY JAZZ SERIES PACKAGE
Take advantage of our O.Henry Jazz Series Package, which includes one night's gracious accommodations, preferred seating at our O.Henry jazz in the social lobby, $30 amenity voucher, a Southern-style breakfast for two and a late checkout. Package available select Saturdays. Some blackout dates apply, including August 19.
August 19 | Roberto Orihuela Quartet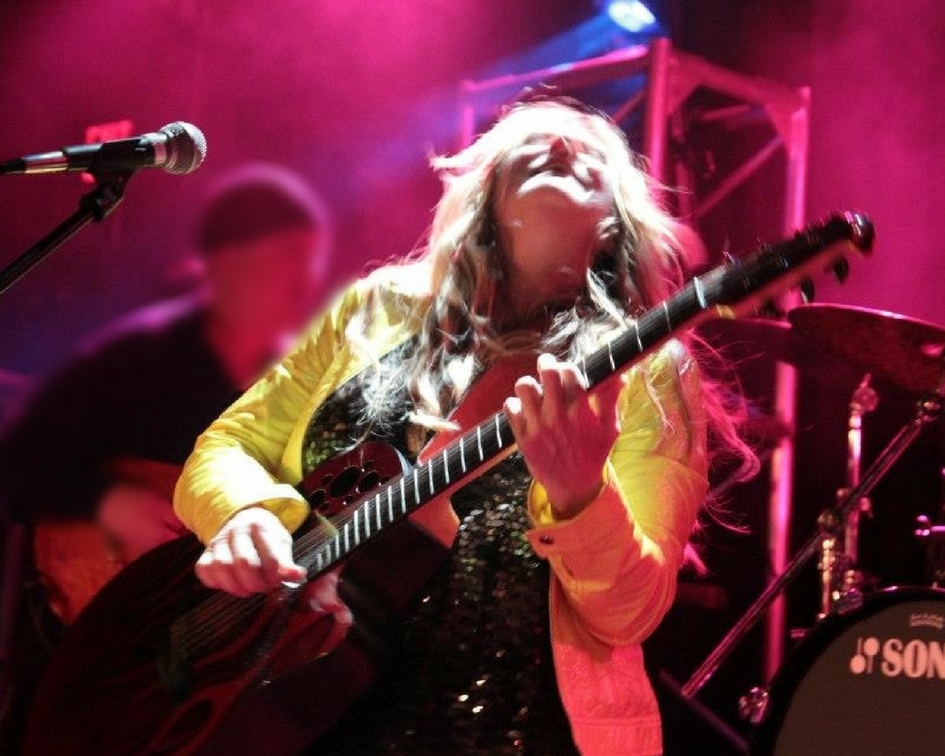 August 26 | The Meldavians featuring Melissa Reaves
September 2 | Angela Bingham, Paul Foster, Reggie Buie and Ron Rudkin
September 9 | Lydia Salett Dudley
September 23 | Anne-Claire Niver
Roberto Orihuela, Vibraphonist
Roberto started my musical career as a drummer who always concentrated on the melodic aspect of music. When I discovered the vibraphone, it was the beginning of a love affair. When I discovered Milt Jackson of the Modern Jazz Quartet, it became a passion!
He was born in Havana, Cuba and we emigrated to the United States in 1961. He now lives in Greensboro, NC. Although I was a drummer who emulated the styles of the day, He always had a hankering for the sophisticated, adult music of the day, such as Sinatra, Bennett and others. Then one day he discovered jazz. he was on a Manhattan rooftop terrace, while visiting relatives. He heard jazz music from another apartment. That July afternoon sparked an interest that became my passion. What he  heard embodied sophistication, elegance and raw emotion.
Performed as percussionist for national acts like singer, Aretha Franklin and trumpeter Arturo Sandoval.
Jazz vibraphonist with recording credits on recordings by Tom Browne, West End Mambo, and BluesAMatic.
A mix of influences from Milt Jackson to Tito Puente makes the performances a delightful experience.
Appeared as sideman with numerous regional entertainers like Melva Houston, West End Mambo and The Joe Robinson Quintet
Appeared as leader for many consecutive years in Greensboro, Winston Salem andCharlotte.
Drorester O. Alexander II is a Jazz pianist from Charlotte, North Carolina. He began his musical journey as a percussionist in the 5th grade and found his love for piano at the age of 11. Drorester graduated from North Carolina Agricultural and Technical State University with a BA in Music. He also attended North Carolina Central University as a graduate student in Jazz studies/piano performance. He studied under jazz professor Ed Paolantonio, artist in residence Joey Calderazzo (pianist) and artist in residence Branford Marsalis (saxophonist).
Drorester is currently a music educator in Guilford County Schools. He stays active in the community as a volunteer jazz pianist in The Greensboro Big Band, Titus Gant Quartet, Roberto & Friends and serves as the pianist for other bands in the surrounding areas including his own Alexander AllStars.
Drorester's music is solidified with a jazz sound influences of classical embellishments and improvisations that speak to the soul. He is an advocate for advancing music in America as well as around the World. His favorite music quote is "Music of the mind tingles, music of the heart fulfills" by Michael A. Washington.
With unique vocal stylings and a seemingly limitless range, Nishah DiMeo has been studying, recording and performing music for over three decades, covering genres from alternative to zydeco …though jazz has slowly become her favorite.
Born in New Jersey in 1977, she began her studies at the age of 4 at the Freedom Theater in Philadelphia. Her family came back to it's roots in the "Gate City" of Greensboro, NC in 1988, where she continued her study of the arts through dance, theater, piano and flute, in choirs and private classical voice training.
Since the age of 18, she's recorded and graced stages across the country with numerous artists – competing and winning Battles of the Bands, headlining shows and opening for international artists, including The English Beat, Eek-A-Mouse, Jeff Lorber and Four80East. Nishah has been chosen more than once to perform in the John Coltrane International Jazz and Blues Festival – a concert boasting a list of notables such as George Benson, Boney James and Al Jarreau and will also be appearing in the 2017 National Folk Festival. She currently performs with a network of talented musicians & bands in the Triad, Raleigh & Charlotte areas, with a big band from Myrtle Beach and corporate events bands out of Atlanta & Richmond.
You can also catch her performing at GIA or her mainstay, O.Henry Jazz at the O. Henry Hotel in her current hometown of Greensboro, NC.
Melissa Reaves is known to audiences throughout the US and Europe for her deconstructionist approach to rock-n-roll. Reaves has amassed a word-of-mouth following most notably for her experimental guitar work but also for her propensity towards spontaneity and seamless improvisation during live performance. She deconstructs the blues, pushes jazz to the outer limits and burns through rock-n-roll like the love child of Jerry Lee Lewis and the MC5. Most recently Melissa's, "New Rock Song" was placed on the 55th GRAMMY Awards nomination ballot for Best Rock Performance. Learn More
Angela Bingham is an American jazz vocalist who has been a singer her entire life. She began studying piano and performing from the American songbook at age 5 in her home of the San Francisco Bay Area. She studied jazz in her teens and early 20s, and began working professionally as a solo artist in 2000 while living in Salt Lake City. Her singing is characterized by the qualities of honest expression, solid swinging and an emphasis on the blues. With a clear, steady tone and a penchant for improvisation, she communicates a song's lyric honestly – "as if she were speaking to you directly, over cocktails or supper." (David R. Halliday, former jazz radio DJ)
Angela moved to New York City in 2005, where she held down a monthly residency for five years at the now (sadly defunct) Total Wine Bar, garnering a delightfully loyal fan base. During this time, she began working with many of New York's most heavyweight jazz musicians, and sitting in at venues throughout the city. She also held down a steady performance schedule at New York's famed Bar Next Door, a coveted venue for New York jazz musicians.
Angela has released two studio recordings on the Lone Peak Sound label: "Everything I Love," a duo album with the virtuosic guitarist Kenji Aihara, and "The Night We Called It a Day," co-produced and co-headlined by Utah's well-known tenor saxophonist David Halliday.
Josephine Gore grew up singing in Spring Hill Baptist Church alongside her father who was the church pianist and deacon. The daddy-daughter duo performed extensively at churches and revivals throughout southeastern North Carolina. Church audiences were enthralled with the four-year-old's ability to memorize an entire catalog of hymns and spirituals. She was the little girl with the big voice.
As a teenager, she would plunder through her grandfather's record collection, playing albums by Mahalia Jackson, Ray Charles, James Brown and Nina Simone. She's been hooked on jazz, blues, and soul ever since.
Jo Gore mesmerizes audiences with her angelic voice and electrifying stage presence while remaining true to her love of classic, soul and jazz standards. Each performance is full of love, life, music, and story-telling. These days, she's the woman with the big voice and audiences are still enthralled. Learn More 
North Carolina artist Anne-Claire writes music influenced by her love of soul divas and intimate singer-songwriters. Currently celebrating the release of her new single Second Time (March 31, 2017) Anne-Claire ventures further into personal songwriting with a soulful sensibility. Anne-Claire's music is rich and melody-driven, paired with lyrics that use magic as metaphor and emotional empowerment as a guide. Mixing organic instruments with synthetic sounds enhances the dreamlike quality of her work.  Anne-Claire brings a unique and exciting sound – danceable and emotive, plaintive and fun, percussive and romantic. Learn More