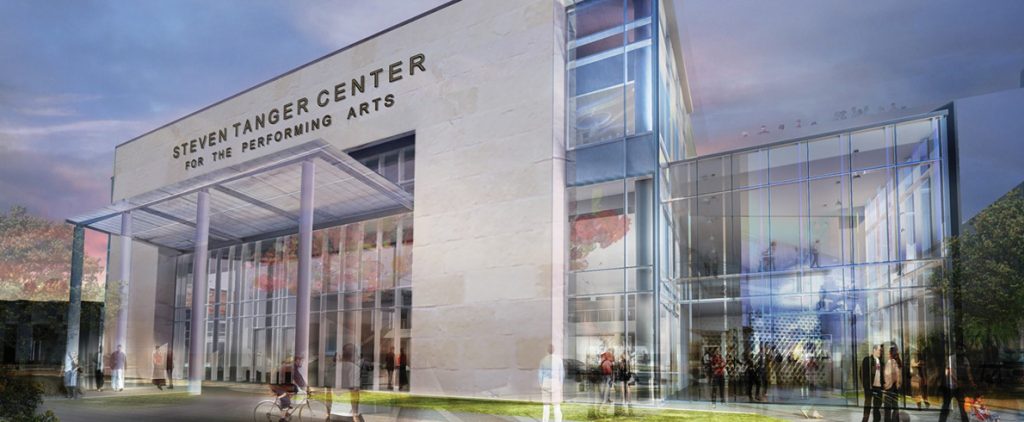 Steven Tanger Center for the Performing Arts
It's never too early to plan a trip to the Steven Tanger Center. While we anxiously await for the opening in the fall of 2021, check out our guide below on how to make the most of the sights and sounds of these amazing shows!
What To See at the Tanger Center
The Tanger Center will host a diverse variety of events including concerts, Guilford College's Bryan Series, Greensboro Symphony Orchestra performances, Greensboro Opera, comedy shows and all types of family entertainment including Broadway and other live theatrical productions.
2023-2024 Broadway Season Schedule
CHICAGO The Musical
September 19-24, 2023
Disney's ALADDIN
October 31 – November 5, 2023
Hadestown
February 13-18, 2024
TINA: The tina Turner musical
march 26-31, 2024
Moulin Rouge! The Musical
April 16-28, 2024
Harper Lee's To Kill A Mocking Bird
May 14-19, 2024
Upcoming Concerts & Performances at the Tanger Center
Fortune Feimster 
August 5, 2023
Daniel Tosh
September 16, 2023
Spider-Man: Into the Spider-Verse Live in Concert
September 28, 2023
JOHN CRIST: The Emotional Support Tour
October 1, 2023
Steve Martin & Martin Short
October 13, 2023
Neil deGrasse Tyson
November 16, 2023
The Nutcracker
December 7-10, 2023
My FAIR Lady
January 26-28, 2024
An Intimate Evening with David Foster and Katharine McPhee
February 23, 2024
Tickets and Seating at the Tanger Center
It is said that the Tanger Center doesn't have a bad seat in the house.  The 3,000 seats are split up between three levels: Orchestra, Grand Tier and Loge.
Accessibility
The Tanger Center has accessible seating for guests in all levels as well as other accessible accommodations, services and parking throughout out the center.  Learn more. 
Ticket Pricing
Pricing for shows will vary depending on performance and seat choice.  You can get tickets to single shows via Ticketmaster on the Tanger Center website or at the Greensboro Coliseum Box Office. Broadway season seat membership are also available.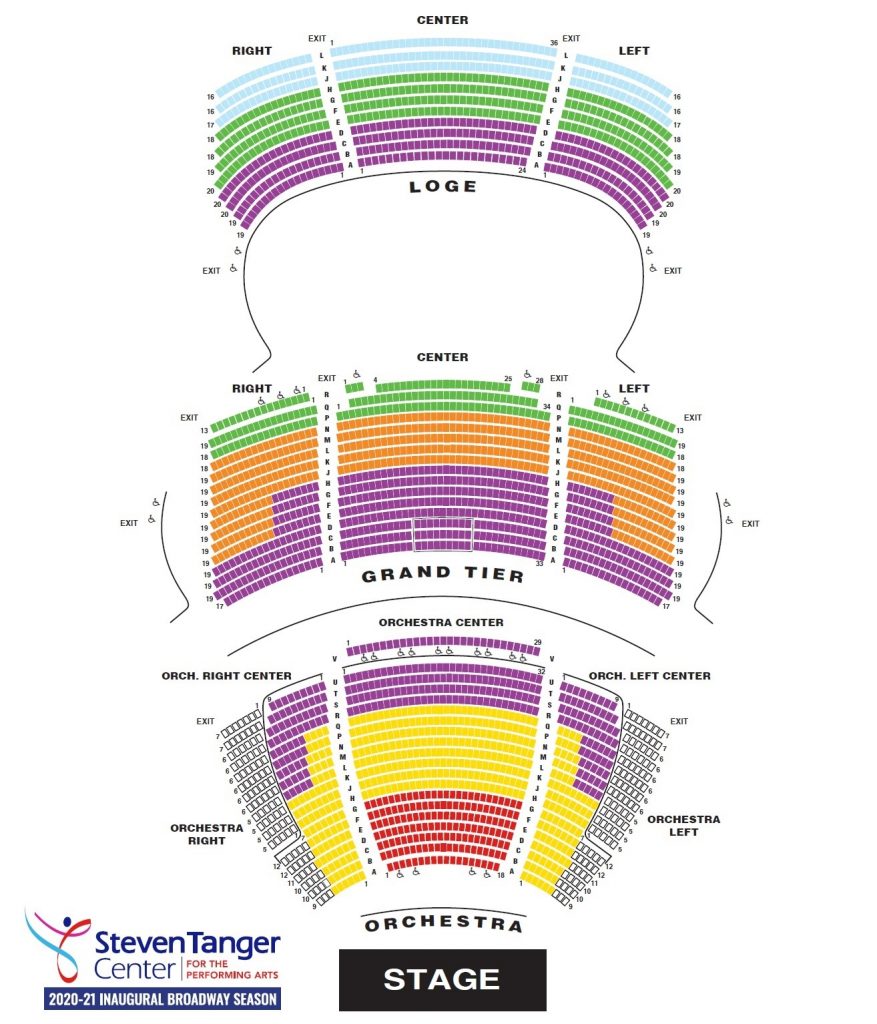 Parking Near the Tanger Center
There are 3 parking decks that are within a 5 minute walk of the Tanger Center.
Bellemeade Deck – 244 N. Greene Street
Church Street Deck – 215 N. Church Street
Davie Street Deck – 200 N. Davie Street
Parking Deck Rates*
Parking is $10 flat-rate during times there is a Tanger Center show or event.
Uber & Taxis
The Tanger Center recommends Uber and Taxis pick up and drop off on One Abe Brenner Place. It is located at side of the Tanger Center, right around the corner from the entrance on North Elm St.
Hotel Packages Near the Steven Tanger Center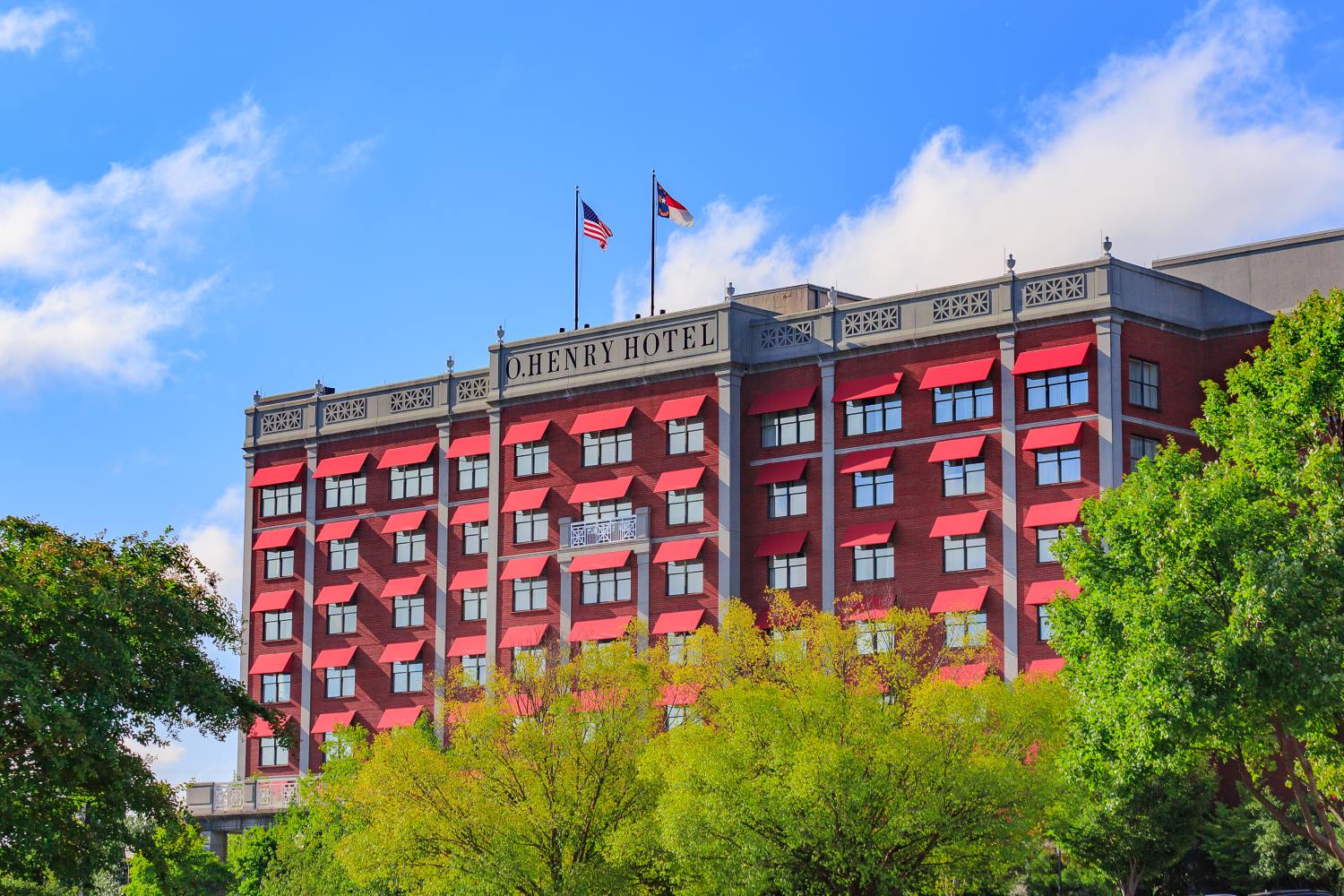 O.Henry Hotel Tanger center Package
The much anticipated Steven Tanger Center is opening soon! Catch a Broadway show or musical performance with a one-of-a-kind romantic experience. Indulge your sweetie with a stay in a graciously appointed guestroom. Before the show, make your way down to Green Valley Grill or Print Works Bistro for dinner with the included $30 credit certificate. When you get back to your relaxing room, slip into your cozy robes, snuggle up, share some decadent chocolate truffles and toast to a memorable night with a glass of bubbly from a bottle of sparkling wine. Tickets sold separately at tangercenter.com. Available nights there is a Tanger Center performance or a Tanger Broadway performance. Blackout dates apply.
Call 336-854-2000 to book or book online!
About O.Henry Hotel
Check in to an inviting guestroom at O.Henry Hotel, where you'll experience custom-designed, finely crafted furnishings and AAA Four Diamond amenities; including a spacious dressing room, cozy magi bedding for a great nights sleep and fresh outside air. Enjoy dinner at Green Valley Grill and after the show, enjoy craft cocktails at our lively bar! The next day, relax in our luxurious Social Lobby while being served afternoon tea by our attentive staff! Located just 8 minutes from the Tanger Center!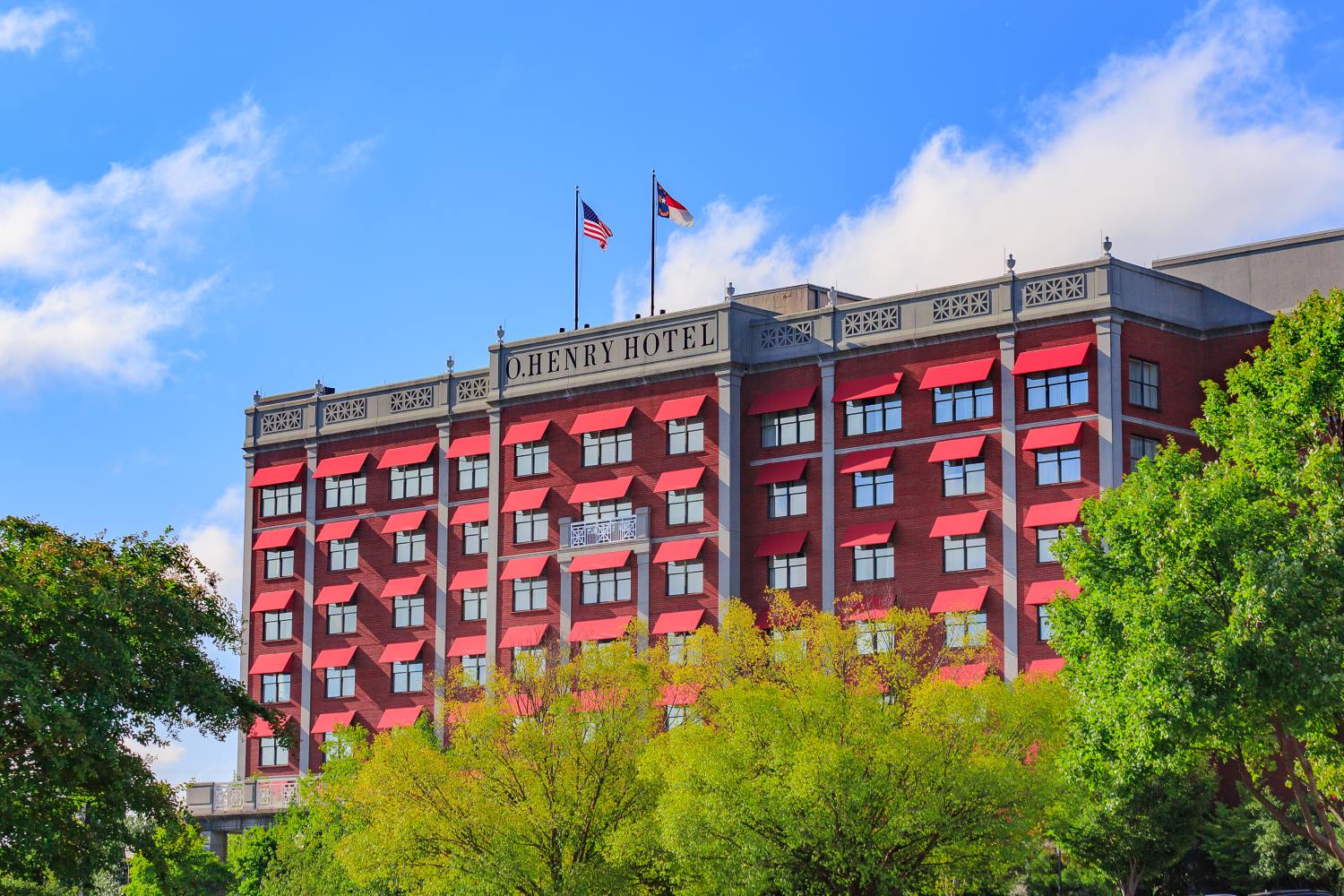 Where To Eat Before the Show
Getting a early dinner before the show is important to stay on schedule.  Let our restaurant teams know that you are going to to the Tanger Center for a performance and we'll make sure you are in and out in time for the show!
Visit Green Valley Grill, adjacent to the O.Henry Hotel, and enjoy informally elegant fine dining and seasonal food using old-world European culinary sensibilities and Mediterranean flavors. GVG's wine list receives the Wine Spectator Award of Excellence each year and features 75 wines by the glass. The freshest food prepared by a passionate team, and served by friendly and competent people, is our recipe for a great dining experience.
Print Works Bistro, adjacent to Proximity Hotel, uses fresh local ingredients to create extraordinary flavors and creative comfort foods. Enjoy traditional and modern versions of classic dishes popular in European-French bistros for breakfast, brunch, lunch and dinner. The vibrant dining room has walls of windows overlooking the gardens and an energetic bar with craft cocktails that change with the seasons.
Lucky 32 Southern Kitchen features exceptional renderings of classic Southern dishes made with plenty of local ingredients. Savor favorites like Skillet Fried Chicken, Shrimp and Grits and leave room for our favorite Chocolate Peanut Butter Cream Pie! We're just a stone's throw away from O.Henry Hotel.
Stay an Extra Day
Our Friendly Neighborhood is a pretty cool place, so we've cooked up a few reasons to stay an extra day!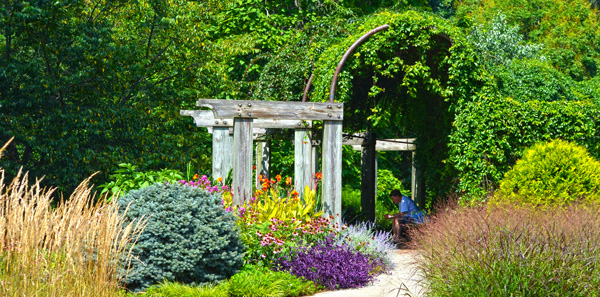 Go two blocks to 125+ shops at Friendly Center.
Shop and tour the world's largest retailer of china, crystal, flatware and collectibles at Replacements, Ltd.
Take a walk through history at the Guilford Courthouse National Military Park or discover the sit-in movement of 1960 at the International Civil Rights Museum.
Our complimentary bikes are great for exploring the 112 miles of trails and greenways Greensboro has to offer!