O.Henry has become quite a hotbed for live jazz, and we're thrilled to be a part of this extraordinary world-class local jazz community!
We are putting a pause on our O.Henry Jazz performances.  Please check back later for additional Jazz schedule updates.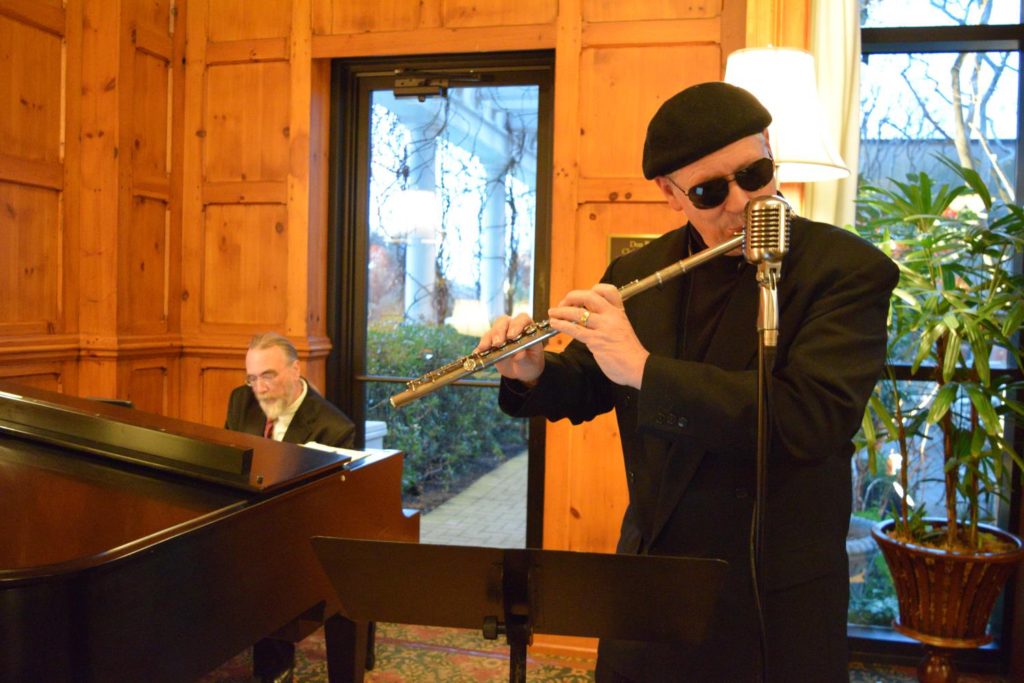 Thursday Night Cocktails and jazz
6-9 PM
Every Thursday, Artists Dave Fox (piano), Neill Clegg (saxophone, clarinet and flute) and Matt Kendrick (double bass) will be joined by guest vocalists, who cover The Great American Songbook and jazz classics including swing…and modal classics from the late '50s to early '60s, as well as Brazilian jazz from the early  '60s.
Select Saturday
Jazz Series
7-10 PM
On select Saturdays you can enjoy vintage craft cocktails and delightful seasonal tapas along with an eclectic array of jazz artists performing in the varied styles of contemporary jazz.
Jazz nights at the O.Henry a local treat
"Picking up the mantle of earlier jazz clubs — Sammy's, Green's, Plantation Club, Sam's Canterbury Inn — Thursday Cocktails & Jazz at 5:30 p.m. and Select Saturdays at 6:30 p.m. both feature practically every subgenre — Dixieland, Swing, Blues, Bossa Nova, Cole Porter, a little Gershwin and whole lot of the Great American Songbook — all of it originating from the magical and sacred space of the Social Lobby of the O.Henry Hotel."  Read more about O.Henry Jazz
Georgianna Penn, O.Henry Magazine
"Greensboro has a true treasure occurring each week at the O. Henry Hotel on Thursday evening at 5:30 and Saturday evening at 6:30. New York "quality" live jazz groups perform in the "living-room" area of the hotel — no "cover charge"! All you have to do is show up and enjoy the music — maybe order a glass of wine, perhaps a cocktail, and maybe a bite to eat, but none of that is required to enjoy the music."
"This may sound like a commercial; it is not! It is just pure entertainment provided by Dennis and Nancy Quaintance."
David and Joann Grimes, Greensboro News & Record
"The ongoing series features saxophonist Neill Clegg Jr., pianist Dave Fox, both music professors at Greensboro College; and a rotating roster of cream-of-the-crop featured vocalists. To say that it has been a wild success is putting it mildly."
Ogi Overman, Go Triad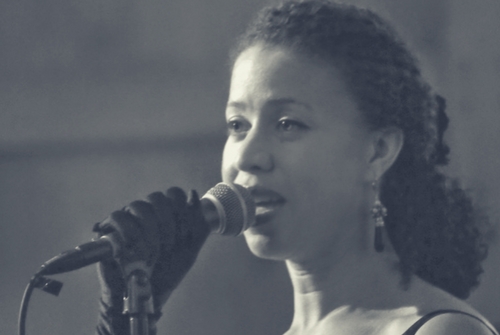 Nishah DiMeo
With unique vocal stylings and a seemingly limitless range, Nishah DiMeo has been studying, recording and performing music for over three decades, covering genres from alternative to zydeco…..though jazz has slowly become her favorite. Born in New Jersey in 1977, she began her studies at the age of 4 at the Freedom Theater in Philadelphia. Her family came back to it's roots in Greensboro, NC in 1988, where she continued her study of the arts through dance, theater, piano and flute, in choirs and private classical voice training. Since the age of 18, she's recorded and graced stages across the country with numerous artists, competing & winning Battles of the Bands, headlining shows and opening for international artists, including The English Beat, Eek-A-Mouse, Jeff Lorber and Four80East. Nishah has been chosen more than once to perform in the John Coltrane International Jazz and Blues Festival – a concert boasting a list of notables such as George Benson, Boney James and Al Jarreau and will be appearing in the 2017 National Folk Festival. She currently performs with a network of talented musicians & bands in the Triad, Raleigh & Charlotte areas, a SC based big band and corporate events bands out of Atlanta & Richmond.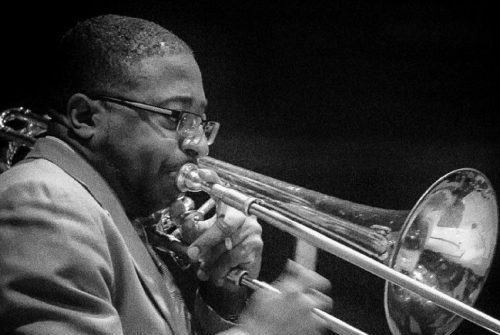 Dr. John Henry
Dr. John Henry, Jr. was born in Cleveland, OH. He graduated from Berea High School in Berea, OH, completed both the Bachelor of Music and Master of Music degrees in Music Education at the University of Akron, in Akron, OH, and a Doctor of Musical Arts Degree in Music Education at the University of Houston. He is currently pursuing a Master of Christian Education Degree at Apex School of Theology.
Dr. Henry has taught public school music (Band, Choir, and General Music) in Ohio. He served as an Assistant Director of Bands at Texas Southern University in Houston, TX from 1994-2001. Since 2001, Dr. Henry has been teaching at North Carolina Agricultural & Technical State University in Greensboro, NC, where he has served as an Assistant Director of Bands and Music Education Coordinator. He is currently the Director of the Music Program. He also teaches the History of Gospel Music, Introduction to Music Literature, Sight-Singing and Ear Training, and Upper level Music Theory courses.
As an active arranger and musician on piano, organ, keyboard, and trombone, Dr. Henry has worked with numerous musical groups in various cities in Ohio, Texas, both North and South Carolina. Dr. Henry plays bass trombone and sings in the Greensboro Big Band, and continues to lead his own group, The John Henry Ensemble. He is currently planning a recording project. In addition, Dr. Henry currently serves in the Music Ministries at Maple Grove Baptist Church in Burlington, NC, and Metropolitan United Methodist Church in Greensboro, NC.
Dr. Henry is active in the North Carolina Music Educator's Association (NCMEA), serving on the board as the Historian, and serving as a Member-At-Large on the Higher Education Board. He also serves as the Chair for Region 7 of the National Association of School of Music (NASM).
Tanya Ross
Tanya Ross is a singer, songwriter and musician. She is a native of Winston-Salem, N.C. At the age of three she began singing and playing the piano. Her influences in music have been inspired by gospel, jazz and soul. By the time Tanya was 14, she began making appearances on local T.V. shows, singing on a few local recording projects and then singing lead with her church choir on Bobby Jones Gospel Show. As she matured, she ventured to college and founded her first band "Ebonique". They were together for twelve years, and most of her stage experience was developed during that time. "Ebonique" had the opportunity to open for several major recording artists such as: Sybil, Boney James, Kirk Whalum, Rick Braun, Zapp Band, Temptations and many more. As an artist her career took a turn and she became a solo entrepreneur, contracting other musicians to accompany her during performances as The Tanya Ross Project. She continues to do her music passionately with excellence. Her repertoire consist of music from the 70's to 2000's with styles that range from R&B, Neo-Soul, Smooth Jazz/Traditional, Reggae and her Originals. She has released two of her CD's, "Free As a Bird "and "Baggy Jeans", which have had rave reviews. Her new CD project "Sunshine and Rain" is due to be released some time in 2011. Tanya's future to come looks very bright. She often says, "I just want to spread love, healing and hope through music." Tanya thanks the Creator for blessing her with such unique gifts in music.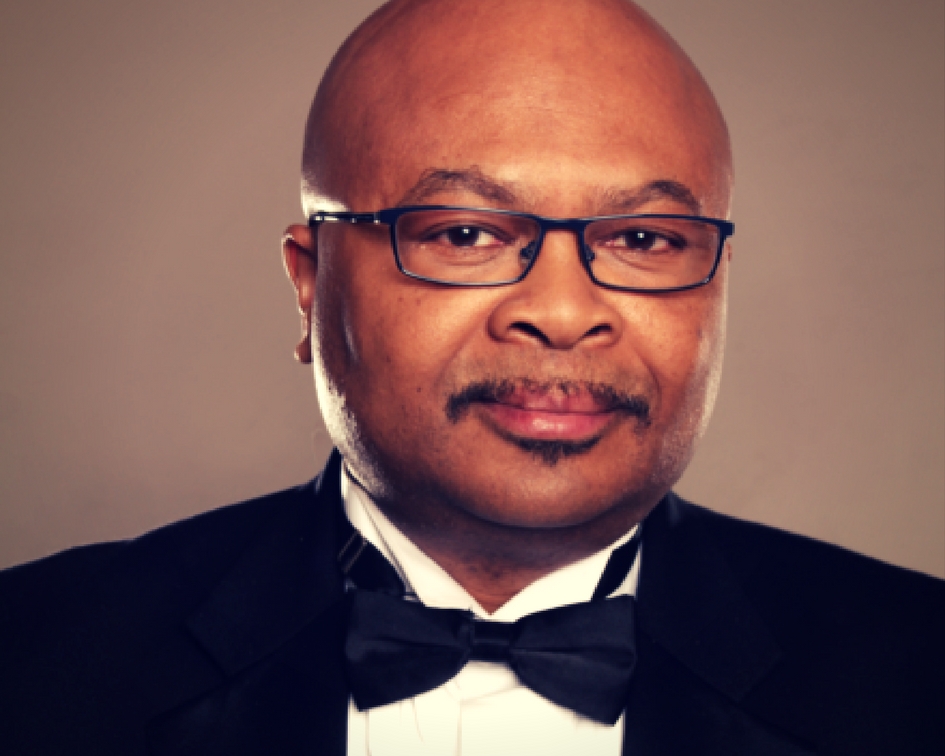 The Mondre Moffett Jazz Society
Mondre Moffett is a prolific trumpeter, composer, educator, and bandleader. He has appeared in concert with a who's who in Jazz music. Early national and international performances with his noted family members under the direction of his father drummer Charles Moffett, and his work as a trumpeter with the legendary Duke Ellington Orchestra, highlights an extensive musical career.
Moffett has several recordings published on the Venus Record label. His compositional work and trumpet credits can also be heard on the Blue Note record label, RCA, Paidrum, MoJazz and Silkheart records. His most recent CD releases include an original jazz musical score entitled "Royal Decree", preceded by his acclaimed Symphony composed for orchestra, chorus, and jazz soloist entitled The Wishbone Suite.

The Mondre Moffett Jazz Society is a swinging ensemble that performs jazz music as America's classical music, and also contemporary works of a global dimension. From Dizzy's " A Night in Tunisia" to Basie's "April in Paris", listening to the MMJS is an experience that is reminiscence of listening to jazz masters such as Miles Davis, Thelonious Monk,  "The Count Basie Orchestra", "The Duke Ellington Orchestra", and other giants in the field of jazz music.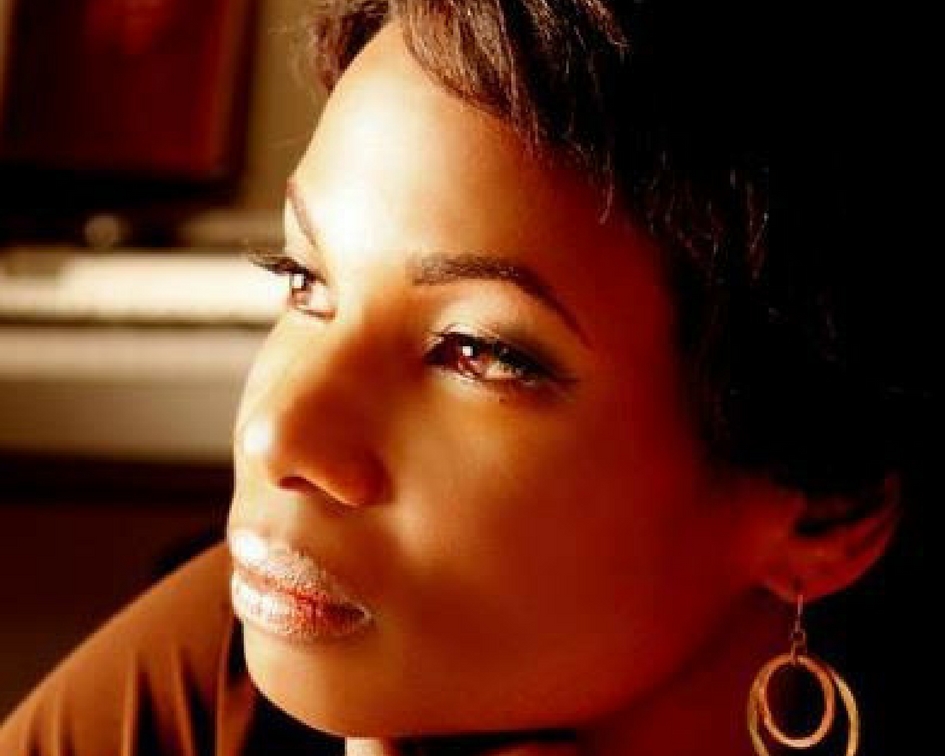 Lydia Salett Dudley
Lydia Salett Dudley is a jazz pianist and singer living in the Raleigh Durham area. Her first exposure to music came from the local Baptist church in Cleveland Ohio which was instrumental in providing experience in playing for various groups of children and adults. In 2003 she branched out into another genre of music under the guidance of Professor Ed Paolantonio and Dr. Stephen Anderson releasing her first single entitled "Green" in 2008, and her composition "Sunsets" was featured on UNC-Chapel Hill's project TENOR VIBE in 2010.
In 2011 her passion for music education eventually led her to start The Salett Art Center, Inc., a nonprofit organization whose mission is to provide music enrichment for underserved youth. She has volunteered at various camps and organizations in Raleigh and Durham, providing sessions on jazz and blues for youths between the ages of 5-17. She also sits on the board of the Heart of Carolina Jazz and completed her masters in Jazz Composition at North Carolina Central University in December 2016 under the direction of Dr. Ira Wiggins. She has played for many venues including the Jacksonville Jazz Festival in 2011 and 2012, the African American Festival in 2017 and provides music for all occasions!
Drorester Alexander
Drorester O. Alexander II is a Jazz pianist from Charlotte, North Carolina. He began his musical journey as a percussionist in the 5th grade and found his love for piano at the age of 11. Drorester graduated from North Carolina Agricultural and Technical State University with a BA in Music. He also attended North Carolina Central University as a graduate student in Jazz studies/piano performance. He studied under jazz professor Ed Paolantonio, artist in residence Joey Calderazzo (pianist) and artist in residence Branford Marsalis (saxaphonist).
Drorester is currently a music educator in Guilford County Schools. He stays active in the community as a volunteer jazz pianist in The Greensboro Big Band, Titus Gant Quartet, Roberto & Friends and serves as the pianist for other bands in the surrounding areas including his own Alexander AllStars.
Drorester's music is solidified with a jazz sound influences of classical embellishments and improvisations that speak to the soul. He is an advocate for advancing music in America as well as around the World. His favorite music quote is "Music of the mind tingles, music of the heart fulfills" by Michael A. Washington.
Joey Barnes
"I'm stepping out, no turning round…" croons Joey Barnes in his song "The Wire (Act One)". The native of Greensboro, NC released his third solo EP, Change, through Nascent Republic Records in February. Featured on VH1's Top 20 Countdown, a portion of the EP goes directly to NextAid, where the proceeds are helping build a community center in the slums of Nairobi. Change follows previously released Always and Second Chances. The albums were recorded during breaks from his touring and recording schedule with multi-platinum and award winning rock band Daughtry, of which he was a member from 2007-2010. Beyond writing his own music, Joey uses his talents to produce music for other artists on the Nascent Republic label and beyond.
Joey's abilities are becoming more widely known around the world, as he was chosen to be sponsored by Vic Firth drumsticks and Paul Reed Smith guitars. He is also a featured artist on Matchless Music, an independent music placement company, and has songs in rotation on iHeartRadio's New! Uncover and Discover station. Joey's music was also chosen by Pandora Internet Radio to have its own station. In addition, his albums can be found on over 40,000 TouchTunes jukeboxes across the country.
Watching Joey perform onstage makes one realize the difference between a regular musician and a true artist. The passion he emits while playing makes you appreciate the honesty behind every note. "And honesty," Joey maintains, "be it pretty or brutal, is something that's contagious. People dig that." He concedes that he has no problem getting onstage and bleeding for hours during a performance. It's this type of rare quality that sets Joey apart from the majority of the music industry today. His humble confidence and desire to stay true to himself as opposed to what's popular with the mainstream is going to give him the longevity to stay in the spotlight as long as he desires.
With his talent, intellect, and creative drive… Joey Barnes truly is destined for the sky.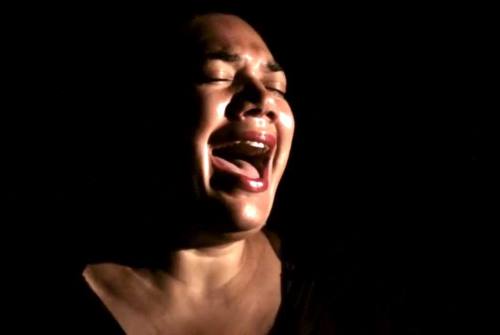 Lalenja Harrington
Lalenja Harrington has been singing with her family for as far back as she can remember. There were very few car rides with her dad and sister, or family get togethers that did not involve the joyful rising up of voices in tight familial harmonies. Her mother's family provided her with a deep love of the blues, jazz, and soul, particularly those seminal women of the jazz era like Dinah Washington, Billie Holiday, Sara Vaughn, and of course Ella Fitzgerald.
Her passion for making music however, did not manifest itself more formally until she Joined her college a capella group, The Tigerlilies, providing her with many opportunities to sink into a mean base line as a second alto, and grow her confidence to even step out of the shadows and make her own individual voice known.
After college, singing took a backseat to other creative endeavors like spoken word, although performance always remained at the center. It was only when she joined her 9-year-old son on the stage in a musical, that Lalenja reconnected with her own love of singing beyond family functions. That first production opened the flood gates, and since then she has enjoyed a number of lead roles in local productions like Rent, Children of Eden, Born Bad, and her most challenging musical role as Billie Holiday in Lady Day at Emerson's Bar and Grill.
Lalenja's instinct for conveying emotion through word and song, along with her rich, velvety tone, will keep audiences enthralled and deeply engaged with those jazz standards.
Georgianna & Liz Penn
Growing up singing on her parent's dance band, for Georgianna and her three sisters, Saturday nights were always gig nights, gracing places like Green's Supper Club and Sam's Canterbury Inn.   For decades, Georgianna and the Penn's have performed with an array of Triad musicians and enjoy regular gigs with the Piedmont Swing Dance Society, MUSEP and Well Spring Retirement.  Georgianna has performed at Busch Gardens Williamsburg and currently sings with the Greensboro Big Band, Mike Day Swing Machine and Reggie Buie Trio.  Her unique Julie London/Diana Krall vocal styling has most been instilled in her by her parents and jazz musicians, George and Dixie Penn who began their musical fair as teenagers in the 1950's.   Liz has spent years as a singer, dancer and show producer at Universal Studios, Opryland and Busch Gardens.  She is currently director of entertainment at Gaylord National.