O.Henry has become quite a hotbed for jazz, and we're thrilled to be a part of this extraordinary world-class local jazz community!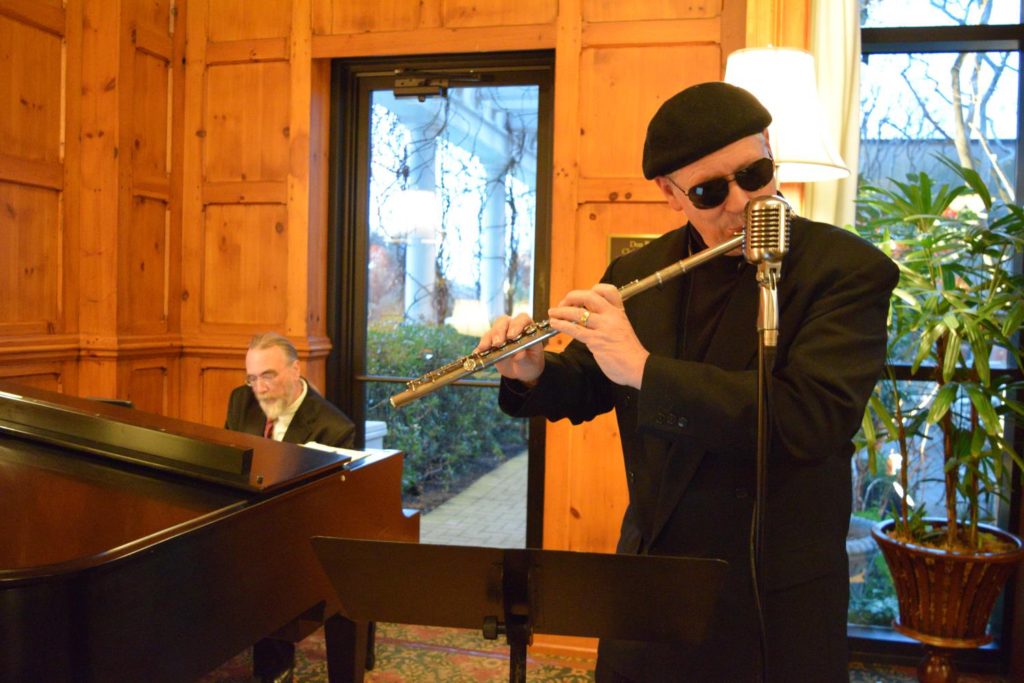 Cocktails and jazz
Every Thursday, Artists Dave Fox (piano), Neill Clegg (saxophone, clarinet and flute) and NOW…Matt Kendrick (double bass) will be joined by guest vocalists, who cover The Great American Songbook and jazz classics including swing…and modal classics from the late '50s to early '60s, as well as Brazilian jazz from the early  '60s.
Jazz Series
On select Saturdays you can enjoy vintage craft cocktails and delightful seasonal tapas along with an eclectic array of jazz artists performing in the varied styles of contemporary jazz.
Jazz nights at the O.Henry a local treat
"Greensboro has a true treasure occurring each week at the O. Henry Hotel on Thursday evening at 5:30 and Saturday evening at 6:30. New York "quality" live jazz groups perform in the "living-room" area of the hotel — no "cover charge"! All you have to do is show up and enjoy the music — maybe order a glass of wine, perhaps a cocktail, and maybe a bite to eat, but none of that is required to enjoy the music."
"This may sound like a commercial; it is not! It is just pure entertainment provided by Dennis and Nancy Quaintance."
watch wfmy news2's feature on our Jazz 
O.Henry Jazz Packages

Take advantage of our O.Henry Jazz Series Package, which includes one night's gracious accommodations, preferred seating at our O.Henry jazz in our commodious honeyed pine paneled social lobby (we will save you a seat until the music starts), $30 amenity voucher, a Southern-style breakfast for two and a late checkout. Package available select Saturdays and now Thursdays. Some blackout dates apply, including December 31.