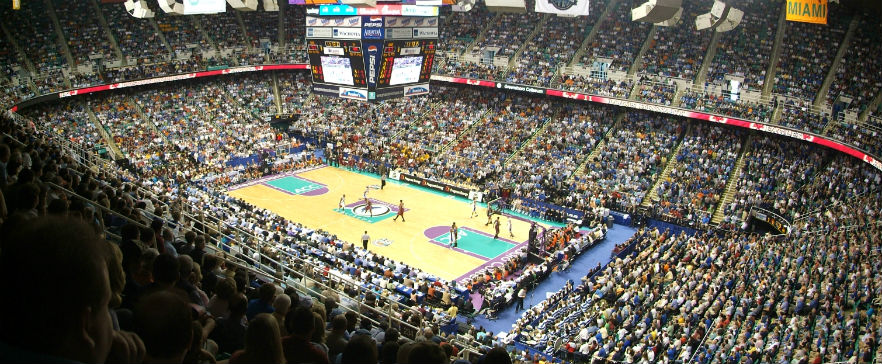 Greensboro Coliseum Concerts and Sports
---
O.Henry Hotel is just three miles from the Greensboro Coliseum and Special Events Center. In addition to the many world-class concerts and sporting events, the complex includes the Greensboro Aquatic Center, the ACC Hall of Champions and White Oak Amphitheater.
Our nearby location and long list of amenities combine for a trip with lifetime memories.  Book Online.
Concerts and special events
The Doobie Brothers: 50th Anniversary Tour
September 7, 2023
The Doobie Brothers, an iconic American rock band, have been captivating audiences with their infectious blend of rock, R&B, and pop since the early 1970s. Founded by Tom Johnston and Patrick Simmons, the band achieved massive success with hits like "Listen to the Music," "Long Train Runnin'," and "China Grove." Over the years, The Doobie Brothers have undergone lineup changes, but their soulful harmonies and dynamic performances have remained a trademark of their sound. In 2023, the band continues to captivate fans as they embark on a highly anticipated tour, celebrating their timeless music.
Alabama: Roll On 2 North America
November 11, 2023
Alabama is a legendary American country band formed in 1969 in Fort Payne, Alabama. Founded by Randy Owen and Teddy Gentry, they achieved immense success in the 1980s with 27 number one hits and multi-platinum albums. Known for their crossover appeal and dynamic live performances, Alabama is considered the most successful band in country music history, with over 75 million records sold. Inducted into the Musicians Hall of Fame and Museum in 2019, they continue to record and tour worldwide.
Anita Baker, The Songstress Tour
November 18, 2023
Eight-time Grammy Award-winning superstar Anita Baker, The Songstress, has announced a special run of live dates for 2023, including a Saturday, Nov. 18 date at Greensboro Coliseum.
The tour celebrates Baker's 40 years as a music icon in the industry since the release of her debut album, The Songstress, was released in 1983. These dates mark the first time she has been on a full tour since 1995 and it is also the first time The Songstress will be performing her classic hits live since winning back the rights to her masters.
Baker, born in Toledo, OH, and raised in Detroit, MI, is one of the most popular singers of soulful ballads during the height of the quiet storm period in the 1980s. Starting her career in the late 1970s with the funk band Chapter 8, Baker released her first solo album, The Songstress, in 1983. In 1986, she rose to stardom following the release of her Platinum-selling second album, Rapture, which included the Grammy-winning single "Sweet Love." Baker has won eight Grammy Awards and has four Platinum albums, along with two Gold albums. Baker is a contralto, with a vocal range that extends her register to at least three octaves.
Billy Strings
December 6, 2023
Billy Strings is a GRAMMY Award-winning singer, songwriter, and musician known for his compelling bluegrass and country sound. His albums Renewal and Me/And/Dad have received widespread acclaim, showcasing his talent and collaborative spirit. With appearances on popular shows and recognition from prestigious awards, Strings continues to captivate audiences with his exceptional artistry.
Lauren Daigle – The Kaleidoscope Tour
December 7, 2023
Lauren Daigle is a GRAMMY-winning artist known for her chart-topping hits and powerful vocals. Her debut album How Can It Be reached No. 1 on the Billboard Top Christian Albums chart, while her third studio album Look Up Child debuted at No. 3 on the Billboard 200 chart. Daigle's single "You Say" broke records on the Billboard Hot Christian Songs chart and earned her two Grammy Awards, showcasing her immense talent and success in the music industry.
Basketball, Swimming, Soccer and more in Greensboro
Greensboro is a leading "Tournament Town" for sports events involving youth, collegiate, amateur and professional organizations. Greensboro hosts events like; Wyndham Championship, USA sports including USA Masters, Diving, Swimming and Rugby; PGA Golf; NCAA and ACC Championships including Men's and Women's basketball, swimming, diving, track, field, golf and more.
Greensboro Sports Foundation: Greensboro has long been recognized as a place where athletes can bring their game and lay it all on the line for a chance to make dreams come alive. But what distinguishes Tournament Town the most as a championship destination is the extraordinary level of hospitality and genuine love of sports that permeates this Southern city. See the full event schedule of tournaments and sports events throughout Greensboro.
Restaurants Near Greensboro Coliseum
Green Valley Grill
Distance from Coliseum:
3.1 miles | About 8 minutes
Unwind with fresh Mediterranean flavors. Dining options include: al fresco dining, socially distanced dining room, bar (phenomenal craft cocktails and wine list).
Print Works Bistro
Distance from Coliseum:
3.3 miles | About 10 minutes
Print Works Bistro, located adjacent to Proximity Hotel, features classical and modern versions of French bistro dishes created with locally sourced food.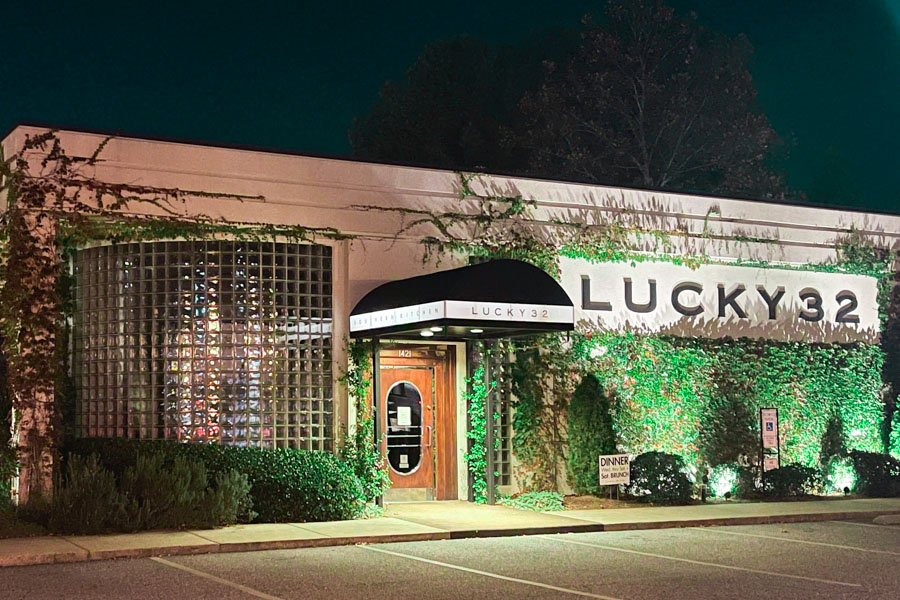 Lucky 32 Southern Kitchen
Distance from Coliseum:
2.8 miles | About 7 minutes
Lucky 32 Southern Kitchen features exceptional renderings of classic Southern dishes made with plenty of local ingredients.
Hotels Near Greensboro Coliseum
O.Henry Hotel
Distance from Coliseum:
3.1 miles | About 8 minutes
Let elegance and tranquility restore your spirit. We invite you to stay with us at our passionately run hotel in Greensboro, North Carolina. Discover gracious hospitality, attentive service and modern features including inviting guestrooms with custom furnishings and original art in every corner of our luxury hotel. Our amenities include breakfast at Green Valley Grill, afternoon tea every day in the social lobby, complimentary bikes and more.
Proximity Hotel
Distance from Coliseum:
3.3 miles | About 10 minutes
Stay in sustainable style at Proximity Hotel. Discover custom-designed furnishings, commissioned art and innovative design in every corner of our AAA Four Diamond luxury hotel and unwind in modern loft-like guestrooms. Hotel amenities include modern relaxing spaces, abundant natural light, original art, room service featuring European bistro dishes and a wonderful wine selection from the adjacent Print Works Bistro
About Coliseum Venues
ACC Hall of Champions showcases ACC history through interactive displays, unique institutional exhibits and multi-purpose program space. Highlights include a four-foot, 360-degree, state-of-the-art video globe with a unique, multi-media display of conference highlights, life-size ACC school mascot exhibits that have been a huge hit with younger visitors and an interactive exhibit that lets fans face off in a head-to-head challenge to test their knowledge of ACC sports trivia.
Greensboro Aquatic Center is a world-class, state-of-the-art facility with threebbodies of water and a seating capacity of 2,500. The GAC brings together all major aquatic sports – competitive swimming and diving, water polo, synchronized swimming and other unique sports – all in one venue.
White Oak Amphitheatre is an outdoor venue with a seating capacity of over 7,600, including more than 2,000 reserved seats. White Oak Amphitheatre hosts a diverse selection of community programs, music, arts and crafts and festival type events.
The Greensboro Coliseum Complex is located at:
1921 West Lee Street
Greensboro, NC 27403
(336) 373-7400
Visit Greensboro Coliseum to learn more.
Photos courtesy of Greensboro Convention & Visitors Bureau
Other greensboro sports venues
UNCG
War Memorial Stadium
Proehlific Park
The Icehouse
New Bridge Bank Park
J Spencer Love Tennis Center
NC A&T State University
Hagan Stone Park
Guilford County Schools
Guilford College
Greensboro Sportsplex
Greensboro Parks and Recreation
Greensboro Coliseum Complex
Greensboro College
Bryan Park Golf Course
Barber Park