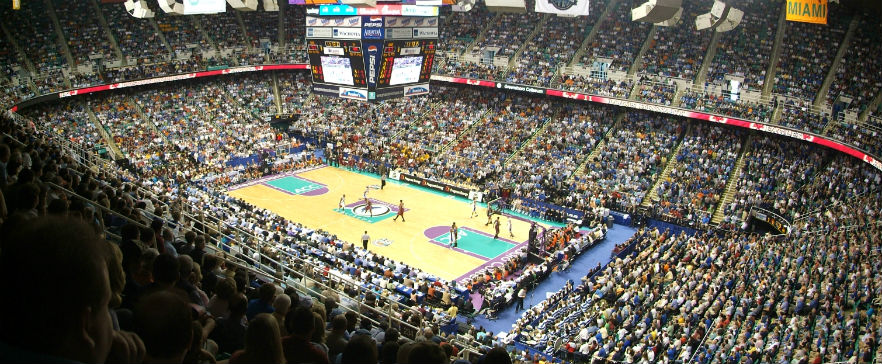 Greensboro Coliseum Concerts and Sports
---
O.Henry Hotel is just three miles from the Greensboro Coliseum and Special Events Center. In addition to the many world-class concerts and sporting events, the complex includes the Greensboro Aquatic Center, the ACC Hall of Champions and White Oak Amphitheater.
Our nearby location and long list of amenities combine for a trip with lifetime memories.  Book Online.
Concerts and special events
Bruce Springsteen and The E Street Band
March 25, 2023
Bruce Springsteen and The E Street Band will kick off their 2023 international tour with 31 performances across the United States, including a Saturday, March 25, 2023 date at Greensboro Coliseum. The shows will mark Springsteen and The E Street Band's first tour dates since February 2017, and their first in North America since September 2016.
Springsteen and The E Street Band's most recent studio album, 2020's 'Letter To You' (Columbia Records), marked their first time recording live together in decades and debuted at #1 in eleven countries. Their most recent tour, The River Tour in 2016-2017, was named 2016's top global tour by both Billboard and Pollstar.
The Eagles 2023 Hotel California Tour
April 4, 2023
Don Henley, Joe Walsh, and Timothy B. Schmit, with Vince Gill – extend the band's "Hotel California" Tour with additional 2023 shows including Greensboro Coliseum on Apr. 4.
The concert will feature 'Hotel California,' performed live in its entirety from start to finish, accompanied by an orchestra and choir.  After a short intermission the band will perform a full set of their greatest hits.
Kenny Chesney I Go Back 2023 Tour with Special Guest Kelsea Ballerini
April 29, 2023
When Kenny Chesney wrapped his 2022 Here And Now tour – playing to over 1.3 million people and breaking personal records in many of the 21 NFL stadiums he played – the East Tennessee songwriter/superstar knew he wanted to create a touring experience to make 2023 every bit as special. He made the decision to dial in on those cities that were a major part of establishing what has become the soundtrack of coming of age in the 21st Century, naming the tour I Go Back and taking his music to the fans beyond the stadium markets.
Brooks & Dunn – Reboot 2023 Tour
June 17, 2023
Brooks & Dunn have announced their 2023 return to arenas with REBOOT 2023 TOUR. Seventeen new cities will now experience their show featuring multiple timeless hits. Kicking off in Kansas City, MO, on May 4th, the Live Nation-produced nationwide tour will see the duo on the road with openers Scotty McCreery and Megan Moroney.
"Last year, you all reminded us just how much fun it is to walk out on that stage and share the night with ya! We love what we do, but we're just surfing your wave …can't wait!!" said Kix Brooks."
"The Brooks and Dunn posse rides again," said Ronnie Dunn. "More excited to hit the big stage as we ever have been! Unbelievable band of friends.…annnnnd YOU! Together, let's rock the house!!"
"Having been a huge fan of their music all my life, going out on the road with Kix and Ronnie is a dream come true for me," said McCreery. "I can't wait for this tour to begin!"
The Chicks World Tour 2023 
July 30, 2023 
THE CHICKS are heading back out on the road and will be coming to Greensboro Coliseum on Sunday, July 30 with special guests WILD RIVERS!
The Chicks are Martie Maguire, Natalie Maines, and Emily Strayer. Superstars, renegades, innovators, heroes, villains, and moms, they have grown from a band into a cultural phenomenon. Since the release of their debut album, WIDE OPEN SPACES in 1998, The Chicks music has stirred emotions in fans around the world, making them one of the biggest and most influential bands of our time. Earning universal recognition as the biggest-selling U.S. female band of all time, The Chicks have sold more than 30.5 million albums and are among an elite group of artists and the only female group to achieve multiple "diamond" selling (ten million copies) releases. Counting 13 GRAMMY® Awards, six Billboard Music Awards, four American Music Awards, and numerous Country Music Association Awards among many other accolades, their last record-breaking studio album, TAKING THE LONG WAY (2006), won five GRAMMY® Awards including "Album of the Year," "Record of the Year," and "Song of the Year." Their on-stage reputation has catapulted them to sell over $100 million worth of concert tickets, while outspoken songs like "Goodbye, Earl" and "Not Ready To Make Nice" make it clear that this power trio plays by their own rules. In November 2016, The Chicks performed "Daddy Lessons" alongside Beyoncé at the 50th Anniversary of the Country Music Association Awards and released a studio version of the track to digital outlets the following day. In 2019, The Chicks returned to the airwaves as a feature on Taylor Swift's "Soon You'll Get Better," one of the leading tracks off Swift's seventh studio album, LOVER. After 14 nearly years, The Chicks released their fifth studio album GASLIGHTER, on July 17, 2020.
Goo Goo Dolls with O.A.R The Big Night Out Tour
August 2, 2023 
Multi-platinum, four-time Grammy-nominated rock band the Goo Goo Dolls have unveiled 32 stops across the United States for their 2023 summer tour. The tour is billed as The Big Night Out Tour, and during their travels, the Goo Goo Dolls will be joined by the American rock band O.A.R.
Anita Baker, The Songstress Tour
November 18, 2023
Eight-time Grammy Award-winning superstar Anita Baker, The Songstress, has announced a special run of live dates for 2023, including a Saturday, Nov. 18 date at Greensboro Coliseum.
The tour celebrates Baker's 40 years as a music icon in the industry since the release of her debut album, The Songstress, was released in 1983. These dates mark the first time she has been on a full tour since 1995 and it is also the first time The Songstress will be performing her classic hits live since winning back the rights to her masters.
Baker, born in Toledo, OH, and raised in Detroit, MI, is one of the most popular singers of soulful ballads during the height of the quiet storm period in the 1980s. Starting her career in the late 1970s with the funk band Chapter 8, Baker released her first solo album, The Songstress, in 1983. In 1986, she rose to stardom following the release of her Platinum-selling second album, Rapture, which included the Grammy-winning single "Sweet Love." Baker has won eight Grammy Awards and has four Platinum albums, along with two Gold albums. Baker is a contralto, with a vocal range that extends her register to at least three octaves.
Basketball, Swimming, Soccer and more in Greensboro
Greensboro is a leading "Tournament Town" for sports events involving youth, collegiate, amateur and professional organizations. Greensboro hosts events like; Wyndham Championship, USA sports including USA Masters, Diving, Swimming and Rugby; PGA Golf; NCAA and ACC Championships including Men's and Women's basketball, swimming, diving, track, field, golf and more.
Greensboro Sports Foundation: Greensboro has long been recognized as a place where athletes can bring their game and lay it all on the line for a chance to make dreams come alive. But what distinguishes Tournament Town the most as a championship destination is the extraordinary level of hospitality and genuine love of sports that permeates this Southern city. See the full event schedule of tournaments and sports events throughout Greensboro.
YMCA long Course National Swimming Championship
July 17-23, 2022 | Greensboro Aquatic Center | Book A Room
Restaurants Near Greensboro Coliseum
Green Valley Grill
Distance from Coliseum:
3.1 miles | About 8 minutes
Unwind with fresh Mediterranean flavors. Dining options include: al fresco dining, socially distanced dining room, bar (phenomenal craft cocktails and wine list).
Print Works Bistro
Distance from Coliseum:
3.3 miles | About 10 minutes
Print Works Bistro, located adjacent to Proximity Hotel, features classical and modern versions of French bistro dishes created with locally sourced food.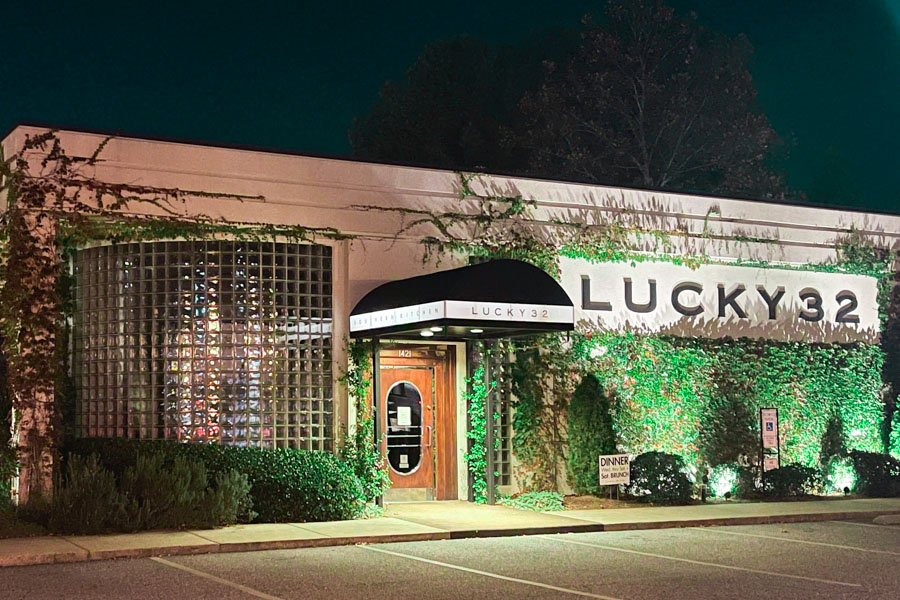 Lucky 32 Southern Kitchen
Distance from Coliseum:
2.8 miles | About 7 minutes
Lucky 32 Southern Kitchen features exceptional renderings of classic Southern dishes made with plenty of local ingredients.
Hotels Near Greensboro Coliseum
O.Henry Hotel
Distance from Coliseum:
3.1 miles | About 8 minutes
Let elegance and tranquility restore your spirit. We invite you to stay with us at our passionately run hotel in Greensboro, North Carolina. Discover gracious hospitality, attentive service and modern features including inviting guestrooms with custom furnishings and original art in every corner of our luxury hotel. Our amenities include breakfast at Green Valley Grill, afternoon tea every day in the social lobby, complimentary bikes and more.
Proximity Hotel
Distance from Coliseum:
3.3 miles | About 10 minutes
Stay in sustainable style at Proximity Hotel. Discover custom-designed furnishings, commissioned art and innovative design in every corner of our AAA Four Diamond luxury hotel and unwind in modern loft-like guestrooms. Hotel amenities include modern relaxing spaces, abundant natural light, original art, room service featuring European bistro dishes and a wonderful wine selection from the adjacent Print Works Bistro
About Coliseum Venues
ACC Hall of Champions showcases ACC history through interactive displays, unique institutional exhibits and multi-purpose program space. Highlights include a four-foot, 360-degree, state-of-the-art video globe with a unique, multi-media display of conference highlights, life-size ACC school mascot exhibits that have been a huge hit with younger visitors and an interactive exhibit that lets fans face off in a head-to-head challenge to test their knowledge of ACC sports trivia.
Greensboro Aquatic Center is a world-class, state-of-the-art facility with threebbodies of water and a seating capacity of 2,500. The GAC brings together all major aquatic sports – competitive swimming and diving, water polo, synchronized swimming and other unique sports – all in one venue.
White Oak Amphitheatre is an outdoor venue with a seating capacity of over 7,600, including more than 2,000 reserved seats. White Oak Amphitheatre hosts a diverse selection of community programs, music, arts and crafts and festival type events.
The Greensboro Coliseum Complex is located at:
1921 West Lee Street
Greensboro, NC 27403
(336) 373-7400
Visit Greensboro Coliseum to learn more.
Photos courtesy of Greensboro Convention & Visitors Bureau
Other greensboro sports venues
UNCG
War Memorial Stadium
Proehlific Park
The Icehouse
New Bridge Bank Park
J Spencer Love Tennis Center
NC A&T State University
Hagan Stone Park
Guilford County Schools
Guilford College
Greensboro Sportsplex
Greensboro Parks and Recreation
Greensboro Coliseum Complex
Greensboro College
Bryan Park Golf Course
Barber Park